Services:
Physical, chemical and
microbiological analysis
Electro-safety tests
Electromagnetic compatibility
tests
Energy and noise tests
Read more on :
We ensure the service of taking information in electronic mode, exclusive in Romania for this domain. details
Consulting and
laboratory arrangements
LABOREX offers Consulting and arrangements for the laboratory. details
Research
The main responsibility of the research department is to upgrade all technical equipment of our laboratories. details
Clients Login

Electro safety tests


The Electrical, Energetical and Electrosafety Laboratory, Laborex 2000 ensures tests in the shortest time and at the best prices.

In 2005 the laboratory has made analysis for over 1.500 products, with an average of 8 tests/product, meaning 12.000 tests/year.
Our laboratory can make :
batch electro safety tests
product electro safety tests
energetically tests

noise tests
technical checking
These services are addressed to importers, producers and distributors of :
house-hold appliances
electronics
office equipment
telecommunication equipment
lighting means

electrical tools and industrial equipment
electric plant components
hospital equipment
batteries and accumulators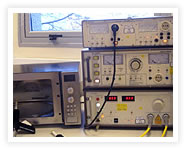 The equipment that we use for tests is metrologically tested and our laboratory staff provides the tests and analysis in the best conditions guarantying the confidentiality of the results.

By requesting our services you win time and you verify your products according to the Romanian and international legislation.

You can solve all your problems that concern your products' quality by phone calling us. At your request, one of our company's agents will come to pick the testing products from your headquarter. These products are tested in the laboratory in the shortest time and the analysis reports are brought back to you.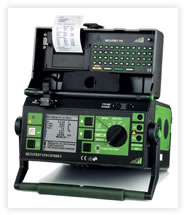 Due to the acquisition of some portable equipment we managed to test some products at the customer' headquarter which means speed in the testing report issuing.

Besides competitive prices our company is offering you discounts of 10-50%, depending on the number of analysis and tests that you request.

We offer free consultancy to our customers in order for them to have all necessary documents that acknowledge the quality of their products.

If you choose our offer you can have earlier results of tests and you can bring your products on the market very quickly without penalties from Quality Checking Organizations.